!!ATTENTION!!
IN BUILDING SERVICES RESUME
Wednesday, 11-24 Thanksgiving service, 7-8pm
NO- children or youth activities
family seating only
NO SUNDAY MORNING PRAYER OR ADULT BIBLE STUDY UNTIL DEC 13
​

​
No Evening prayer for Holidays
Wednesday service 6:30pm
Victory
Fellowship
Church
Service times:
Sunday-10:30aM
Wednesday-6:30pm
We appreciate your visit to our church site. Whether you are just visiting the area or are looking for a new church home, we are glad you stopped by. Victory Fellowship Church is a non-denominational church where the uncompromising Word of God is preached and where we anticipate God's presence at every service. We strive to provide an atmosphere where you can experience powerful and passionate praise and worship, where you are free to express yourself to God. You are welcome at Victory Fellowship Church!
​​
November
Nov 1 ~ Sunday, 10:30am, Pastor Jerry ​

Daylight savings -- Fall Back​

Facebook & YouTube

Nov 3 ~ Tuesday, Election Day

Nov 8 ~ Sunday, 10:30am, Pastor Dusty, Facebook & YouTube

PM Service, 7 to 8pm, Cancelled

Nov 11 ~ Wednesday, Facebook & YouTube
​​
Novembercontinued
Nov 14

~

Saturday, Harvest Party CANCELLED
​​
Nov 15 ~ Sunday, 10:30am; Facebook only

Nov 18 ~ Wednesday, 6:30pm, Facebook only​

Nov 21 ~ Men's Breakfast -- cancelled

Leadership meeting -- cancelled

Nov 22

~ Sunday, 10:30am services IN BUILDING SERVICES RESUME -- Communion

Nov 22 ~ Sunday, Christmas Shoe Box Deadline

​

​​

Nov 24 ~ Tuesday, 7:00 pm, Thanksgiving Service

Nov 25 ~ Wednesday, NO Services

Nov 26 ~ Happy Thanksgiving

Nov 29 ~ Sunday 10:30 am, services
Nov 20: Cornorstone of LOVE, Part 2 ~
Videos; Facebook; YouTube
Dec 6: Cornorstone of LOVE, Part 3 ~
Videos; Facebook; YouTube
Dec 13: Cornorstone of LOVE, Part 4 ~
Videos; Facebook; YouTube
Go to Sermons at top of page
​
Sunday am
Rebuild the Foundation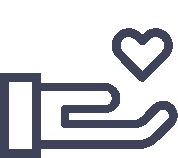 "Whoever is generous to the poor lends to the lord, and he will repay him for his deed."